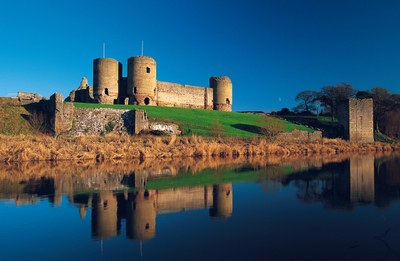 As part of the third cycle of River Basin Management Plan (2021-27) Natural Resources Wales wants to be more ambitious regarding the delivery of water quality and environmental improvements within the Clwyd river catchment.
We are asking our partners and stakeholders to help us focus our delivery by helping us identify within the Clwyd catchment [including marine and estuarine environments] where the best benefits for water quality, the environment and wellbeing can be delivered.
The Clwydian range and Dee Valley Area of Outstanding Natural Beauty recognises the distinctive character, beauty, and cultural heritage of the landscape.  The headwaters of the Clwyd rise in Clocaenog forest, with a major tributary the Elwy rising in the Hiraethog moors.

Agriculture dominates the largely rural Clwyd catchment.  Major towns include Ruthin, Denbigh, St Asaph, and Rhyl where tourism and the designated bathing waters are important to the local economy.
You can check out the status of waterbodies within the Clwyd Catchment on the Natural Resources Wales Water Watch Map Gallery which is a collection of web maps related to the Water Framework Directive in Wales. 
By 'adding your ideas' below you can help focus Natural Resources Wales to deliver integrated catchment management solutions, and deliver priorities identified in the North East Wales Area Statement and North West Area Statement
Please add your 'ideas' below by clicking on the 'add' button. We would like your thoughts on where the priorities are; where there is an opportunity to improve water quality and deliver additional environmental and health and wellbeing benefits. Feel free to add comments to the ideas created.
It's your Clwyd - 'Have your say' and tell us how we can work better together.